Your number 1 Rent a Car!
If you are traveling to Malaga, Marbella, Nerja or any of the small pittoresque sites in between such as: Nueva Andalucia, Puerto Banus, Guadalmina, Estepona, Mijas, Fuengirola, Torreblanca, Benalmadena and much more.. We have a rental car for you!
 Please note that most companies will charge you for the fuel deposit. WE DO NOT!
Services included in the car rental:
 Welcome Service  Unlimited Miles  24 hours Costumer Service Second driver free No advance payment  No hidden fuel fees
RENT A CAR MALAGA AIRPORT
We will meet and greet you at Malaga Costa del Sol Airport, to deliver your holiday rental car. No hassle with shuttle transports to get to your rental car. Your vacation starts when you step out of terminal 3.
Always difficult at airports but this one was eazy, got out and they were waiting for us
Peter Olofsson – Sweden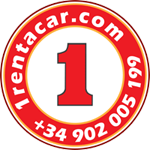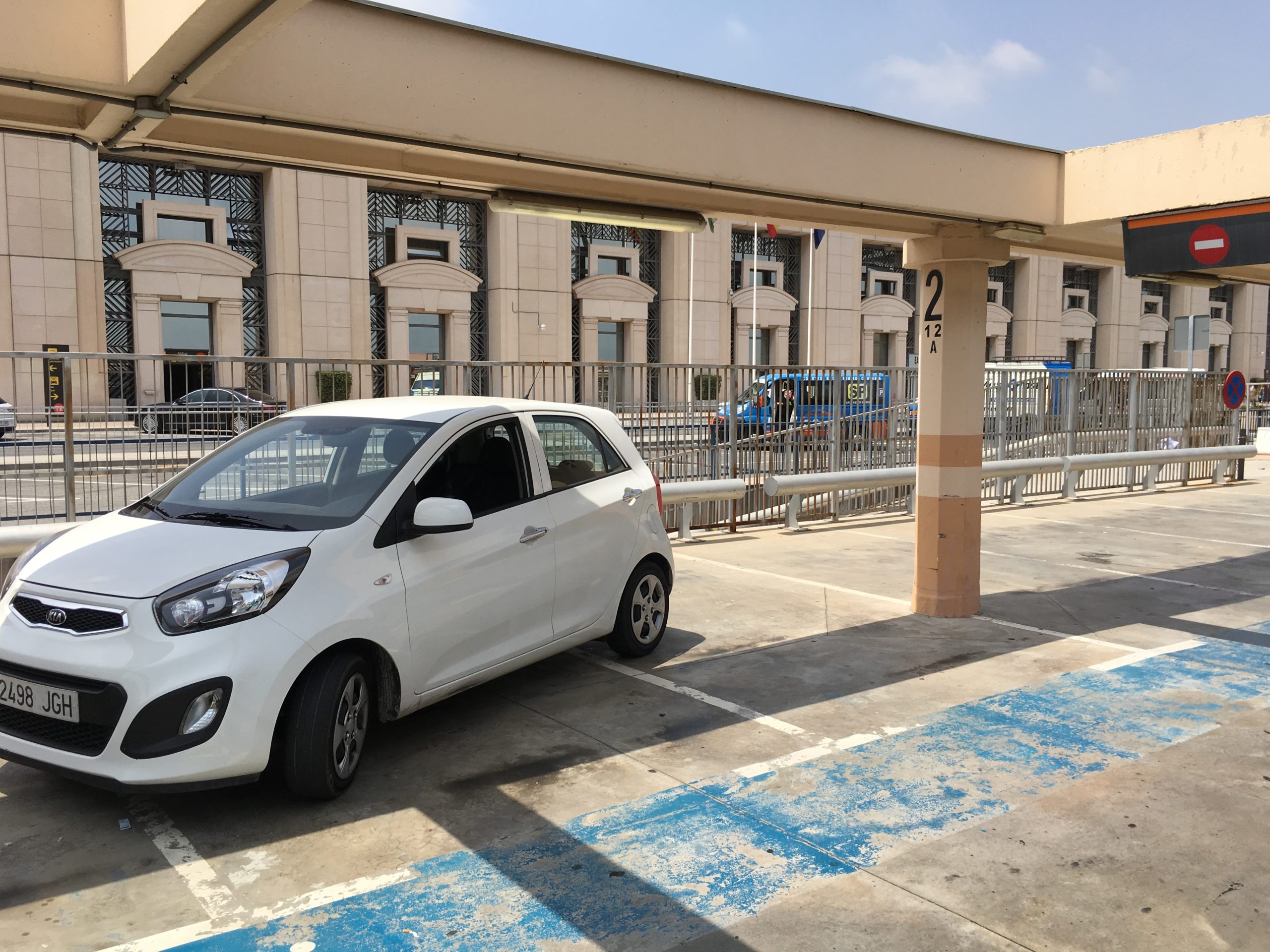 WHY 1RENTACAR IN MALAGA?
1rentacar malaga has been serving the Costa del Golf for many years from its office at Malaga Airport, Costa del Sol. 1rentacar malaga covers all the needs of tourists that visit Malaga every year. Whether it is for families, golfers, surfers or hikers, we have the car hire solution for you.
Our vehicle fleet is diverse. You can hire a car from our smallest and cheepest, economic, car rental group such as a fiat panda, a middle class convertible Seat Ibiza or a luxury car such as BMW X5 or similar. We also have specialized vehicles for golfers, such as the Ford Tourneo or Peugeot Partner, cars which have 7 and 9 seats. They are extra long and ready to transport both equipment and passengers comfortably and safely.
All our vehicles comply with the European standards and have a certificate for rental vehicles which will give you peace of mind. Not all rent-a-car companies in Malaga have this certificate.
OUR CAR RENTAL SERVICE
Our service is convenient, reliable and most importantly, 1rentacar provides a simple and quick service so that you can make the most of your holiday in Malaga.
1rentacar malaga meet and greet every single one of our customers at the Malaga Airport. Our customers do not have to take a minibus to transfer them to another site where they have to wait in line to pick up a car. 1rentacar welcomes guests in the arrivals hall of Malaga Airport. We will meet you outside the security zone, after you have collected your bags. You will find our operators as you leave the hall on the left hand side.
Our operators wear a green uniform and will be holding a sigh with your name on it. This person will accompany you to the first floor of Malaga airport where you will complete your rental agreement. After signing the contract, our operator will accompany you to the exit of the terminal where you will pick up your rental car. The point where you collect your car is the place where you will return your car at the end of your holiday.
"We are not a broker, we rent to you directly."
OUR CAR RENTAL OFFICE LOCATIONS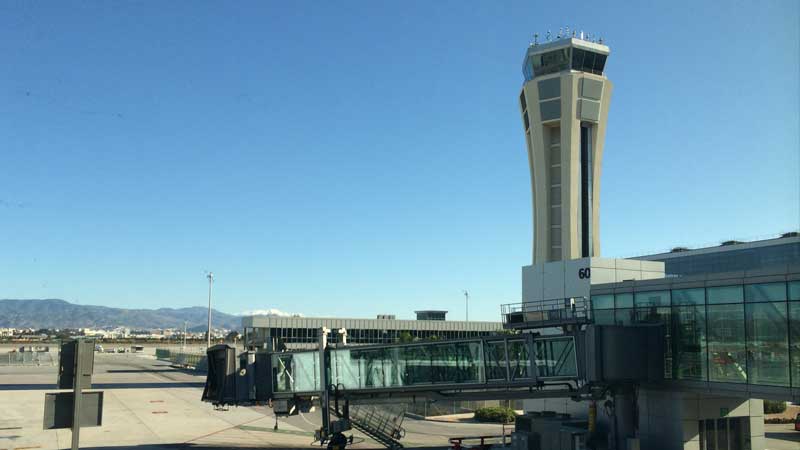 Malaga International Airport (AGP)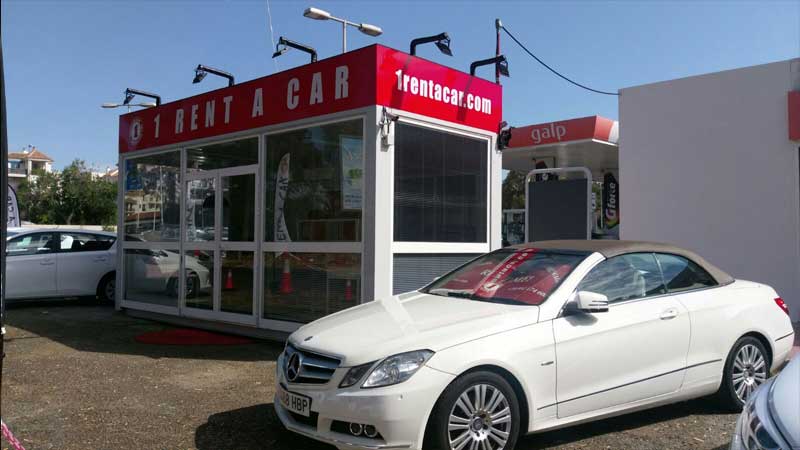 ECO FRIENDLY CAR RENTAL COMPANY
In 1rentacar malaga we've always try to offer environmentally friendly solutions where possible, we've recently been actively looking for more eco-friendly options for our customers came to Malaga and who are concerned about the environment and want to find ecologic cars and processes that are better for the planet.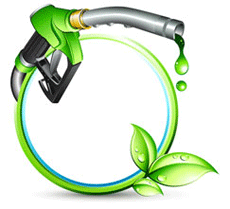 Our Green Solutions are generally materials that contain no PVC, are recyclable, and all cars ecologic clean. Throughout the site, we have marked these products with our Green Solutions leaf symbol to highlight them as being eco-friendly. There are some categories where we haven't been able to find eco-friendly solutions, such as vehicle oil which require the conformability of oil. But, we have upgraded most of our PVC (vinyl) to clean cars for rent with water based instead of solvent inks to make them as eco-friendly as possible.
HOW IT WORKS
We will explain what to expect when you book with us and how everything works.
THE BOOKING PROCESS
The best and easiest way is to book your malaga rent a car here on our website. You could also call us or contact us via email or fax.
To book online you simply fill in the arrival and departure details and follow the steps.
PAYMENT
We will charge for your rental car upon arrival. In some cases we may have to ask for a deposit but normally you pay when you arrive at Malaga airport.
THE ARRIVAL
We will meet and greet you directly outside the Terminal 3 for your convenience. No need to wait in ques in the malaga airport car rental section. Do not follow signs for malaga rent a car the airport just go out as normal.
We will go through the rental contract together and you will be handed the key for your car after the contract has been signed.
We also arrange the return location and time for your departure.
THE DEPARTURE
Normally the rental car is returned to the same location you received it. If not, it should be delivered to the location previusly agreed.
In case of returning your rental car to the Malaga airport. It will be in front of departure flights at terminal 3.
WHAT TO EXPECT
You should expect thinking only about your holiday beeing well spent without transport problems. To feel free in your rental car as you feel with your car at home.
¡Welcome to Spain and to 1RENTACAR!